It's raspberry season, it's the weekend, let's make some summer treats
Wicklow Naturally
Fri 10th July 2020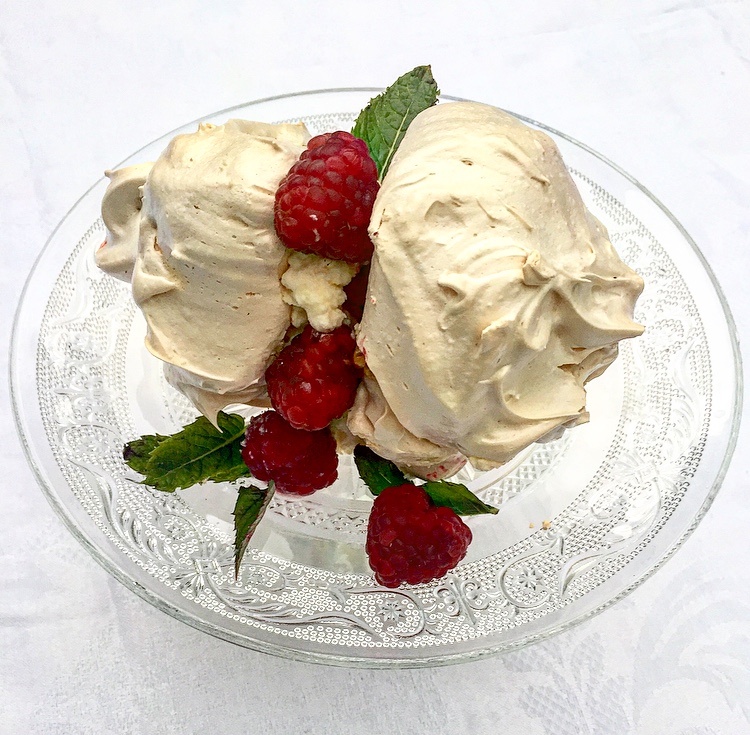 BY SANTINA KENNEDY
It's raspberry season and at this time of the year there's nothing quite like eating fresh fruit in season and each year the first taste of our summer berries is always very special.
Although we have become used to having berries flown into supermarkets all year round, nothing compares to the locally grown variety, freshly picked and bursting with flavour.
There is a tradition of growing soft fruits like raspberries in North Wicklow. In the 1960s a number of local landowners used to grow fruit for Chiver's Jam in Dublin. Conroys in Kilmacanogue are the last of those growers and their raspberry season is an eagerly awaited date in the calendar of fine-food lovers in Wicklow.
We are so lucky here in The Garden of Ireland to have row upon row of Conroy's Wicklow Raspberries which are the pride of the Conroy family.
Set against a backdrop of the Wicklow Mountains, Conroy's farm has been producing the finest Irish raspberries ever since Annie and Jimmy planted their first canes in the late 1950s. Today Alan and Jeanne continue the family business on the farm and they take pride in the fact that many of their long standing customers have been buying their top quality raspberries since the 1960s.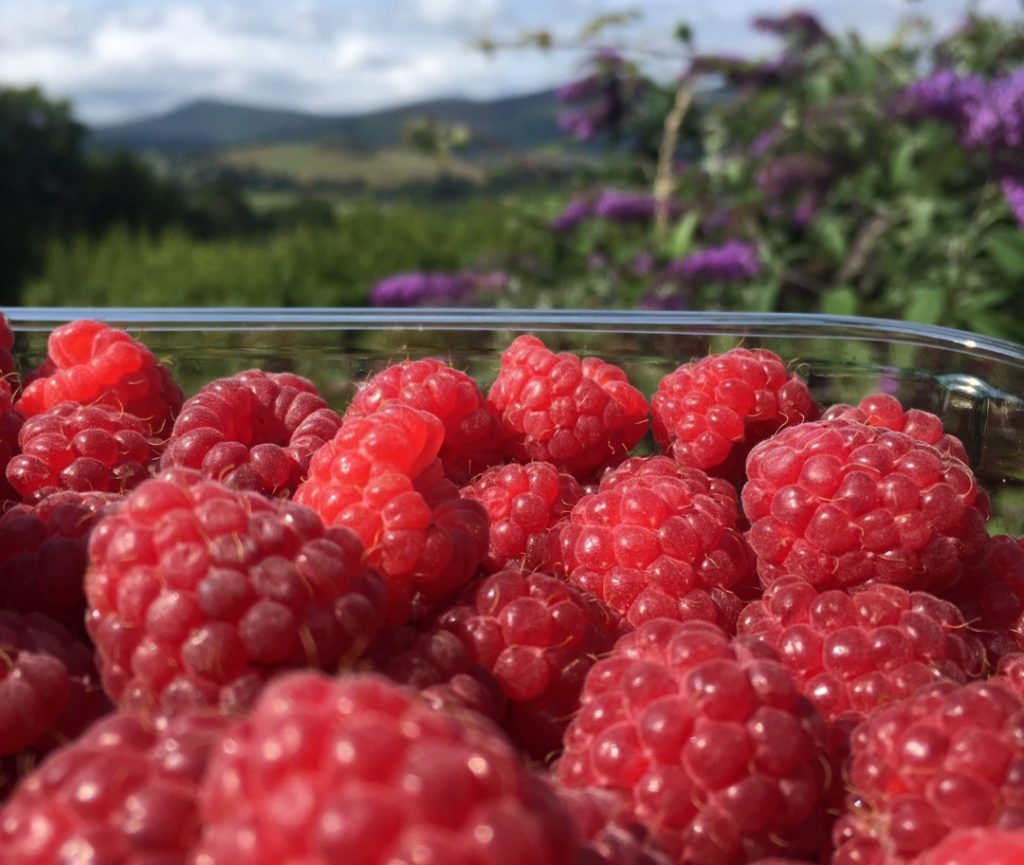 Raspberry Season
As well as delivering to their customers, many old and new, people enjoy driving to the farm to pick up their own fruit so they can go back home and turn these delicious berries into jams or into summer desserts.
Raspberries are for sure one of the most delicious of our home grown berries. Their ruby-red flesh is delicate, juicy and fragrant and their flavour is both sweet and sharp.
Raspberries make a great addition to lots of summer baking and desserts. They make a colourful addition to summer drinks and of course they are the perfect ingredient for homemade jam.
Whether they are home grown, bought directly from a local grower, or from a fruit and veg shop, raspberries are one of the precious tastes of an Irish summer.  I have been up to Conroy's farm and got lots of punnets of raspberries so I thought I would share some of the easy recipes I use. Why not give it a go?
Meringues
A really simple dessert, and one that shows off the raspberry's vibrant colour, are meringues filled with raspberries and cream. The tart berries and the sweet meringue make a classic summer combination.
Ingredients:
Method:
For this simple meringue mix put 4 egg whites in a spotlessly clean bowl and turn on the whisk to break up the egg whites slightly. Then add 8oz of sugar and whisk on a high speed until the mixture holds stiff peaks.  Pipe or spoon onto some parchment paper and bake for 45 minutes at 150'C. Allow to cool.
Whip cream thickly and fill the meringues with cream and raspberries. Arrange on a serving plate and scatter over some more raspberries and decorate with some mint leaves.
Brownies
Raspberries and chocolate are a match made in heaven. Baking raspberries into a chocolate brownie mix makes a decadent dessert. Brownies are such a popular dessert and very simple to make.
Ingredients:
250g Dark Chocolate ( at least 50% cocoa solids)
5 Eggs
250g Brown Sugar
250g Butter
110g Plain Flour
Method:
Melt the butter and chocolate over a pan of simmering water and leave to cool slightly.
Whisk the eggs and sugar together until mousse-like.
Mix the slightly cooled chocolate mixture into the egg mixture.
Fold in the flour.
Pour into an 8 inch square baking tin.  Stud the mixture with raspberries.
Bake in an oven preheated to 180'C. After 45-50 minutes test the mixture by pushing a knife into the centre. It should come out almost clean, the brownies will continue to cook slightly in the tin.  Allow to cool for at least 30 minutes, cut into squares and serve with cream or ice cream.
Raspberry Jam
Raspberry jam is one of the most popular homemade jams, not only for its rich colour and delicious flavour, but because it is a really easy jam to make! Raspberries are high in pectin which is a natural setting agent.
Ingredients:
450 g raspberries
450 g sugar
3 x sterilised 300 ml jars and lids
Method:
Heat the raspberries and sugar  together in a large wide saucepan over a low heat until the sugar starts to dissolve. When the sugar has dissolved bring the mixture to the boil until it is rapidly boiling and large bubbles form.
Cook for 3-5 minutes until jam reaches its setting point. This can be tested by spooning some of the mixture onto a chilled saucer. Leave to cool slightly and push the surface with a finger. If it wrinkles it is ready to set. If not, it needs another few minutes of boiling.
When the jam is ready, allow to cool and pour into the sterilised jars. Seal with a lid. The jam is delicious on toast or as a filling for a Victoria Sponge cake, but of course the best way to enjoy raspberry jam is on a scone. Whether to put jam or cream on first is the only decision!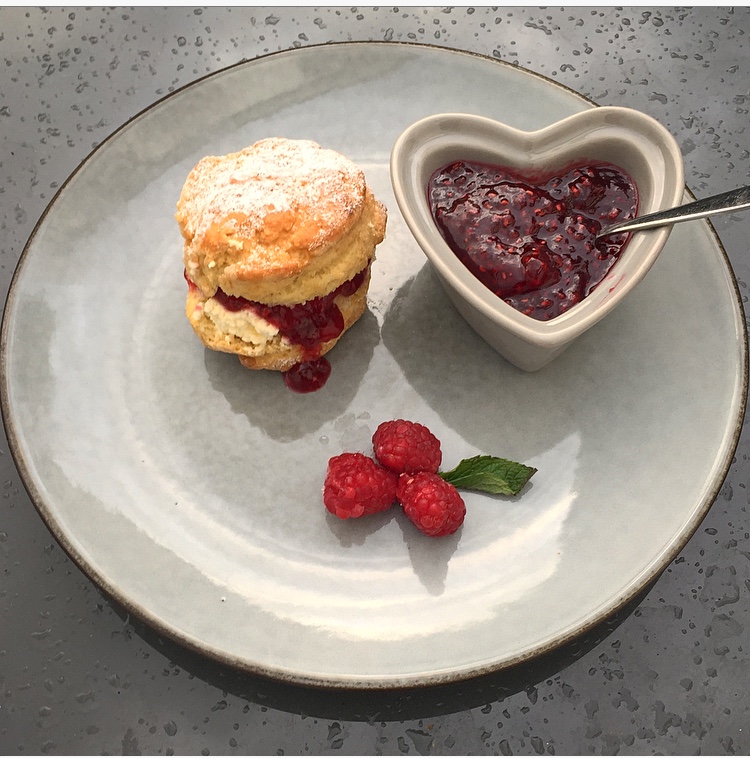 Summer Drinks
And, as it's raspberry season, why not use delicious raspberries make a colourful and tasty addition to summer drinks. They make a glass of prosecco look very pretty,  but, for a real treat, add some to a glass of rose gin. Raspberry has a special affinity with rose flavours and fragrances. Glendalough Distillery's Rose Gin and Conroy's Raspberries make the perfect Wicklow summer drink. For a year round taste of Irish raspberries, Móinéir Raspberry Wine from Wicklow Way Wines (Winery) captures this fleeting taste of Irish summer in every bottle.
Raspberries are full of flavour, fragrance, and colour. Whether used in baking, in jam, in a refreshing drink or just straight from the punnet, everyone should taste a Wicklow Raspberry this summer.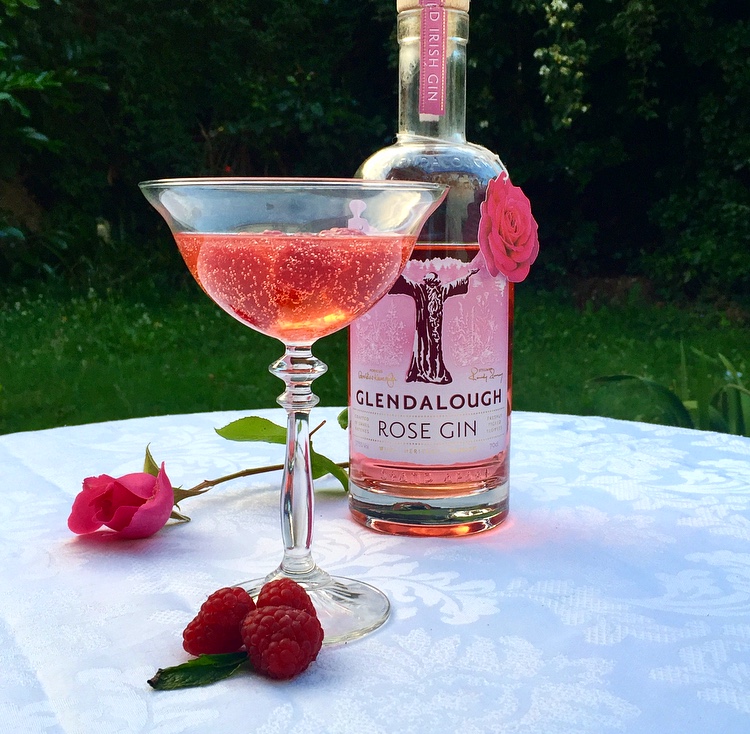 Keep an eye out on the  Wicklow Naturally Facebook page  for more news, fun recipes and much more from our members.