Refreshing summer cocktails inspired by Wicklow, Naturally
Wicklow Naturally
Tue 14th June 2022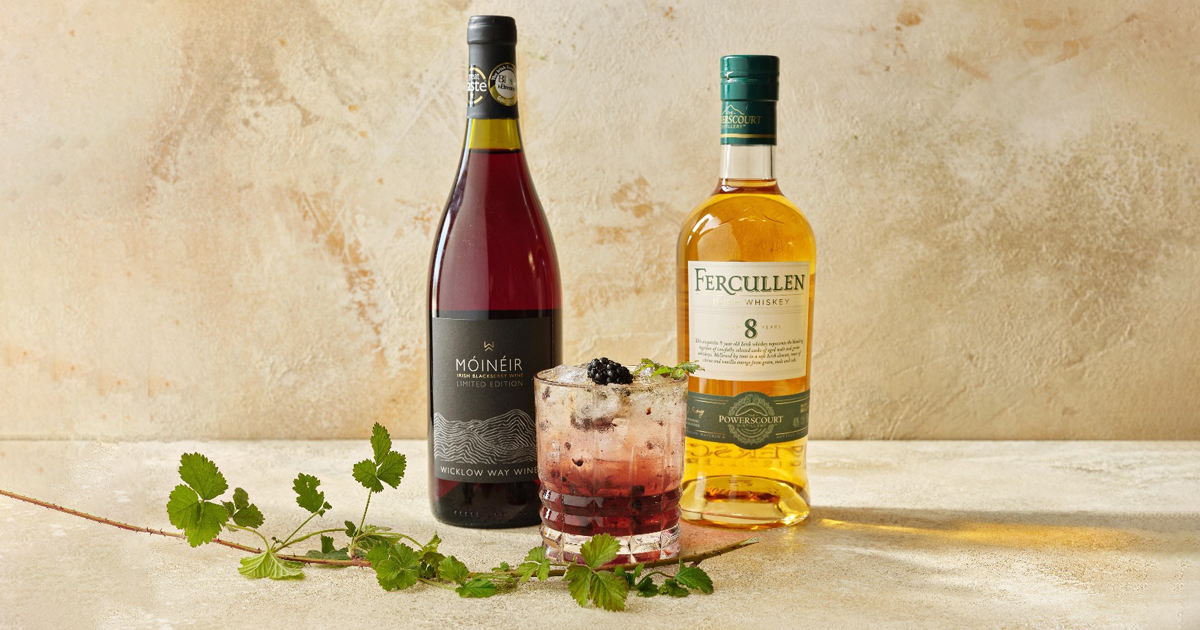 Summertime is here and the warmer weather is the perfect time for entertaining alfresco! There's an abundance of delicious Wicklow food that's perfect to delight your guests, but did you know about the variety of Wicklow drinks available to make some simple cocktails at home?
How about a traditional Whiskey Bramble? It can be made with Conroy's Raspberries, Raspberry Wine from Wicklow Way Wines and Fercullen 8-year Old Whiskey from the Powerscourt Distillery. It can be made later in the year with foraged Wicklow blackberries and Blackberry Wine from Wicklow Way Wines. Mix 30 ml whiskey and 20 ml wine with 10 ml sugar syrup: serve over ice and top with soda water (We suggest Poachers from our neighbouring County Wexford) add a bramble leaf and a berry as a colourful garnish.
For a delicious gin cocktail try some Glendalough Rose Gin from Glendalough Distillery. Use 40ml of gin to 20 ml of wine and 10 ml of sugar syrup. Add ice and top with soda and garnish with raspberries and edible rose petals.
There are lots of non-alcoholic options too…
For a non-alcoholic fruity refresher why not add some elderberry cordial from Daisy Cottage Farm to sparkling water and add plenty of ice and some elderflower sprigs to garnish or add some of Daisy Cottage Farm's Elderflower Cordial to one of the delicious homemade lemonades from The Farm Shop in Tinahely?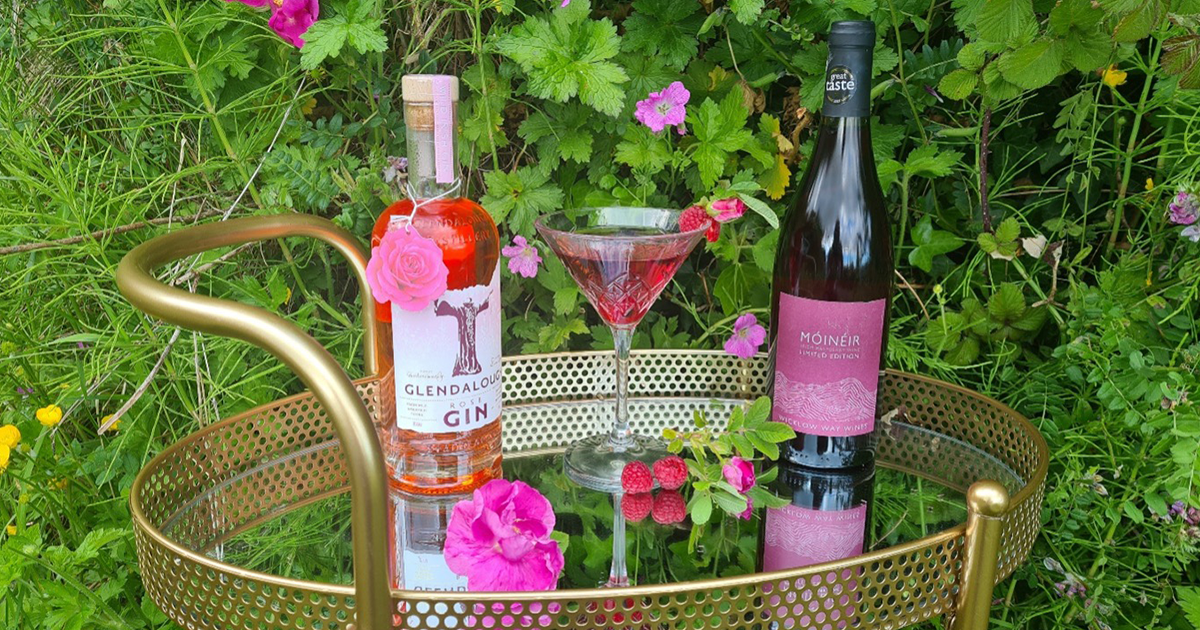 Kilmullen Farm Apple Juice is delicious sweetened with some honey syrup made from Olly's Farm or Tara Hill Honey. For a light summer, drink mix it 1:1 with sparkling water.
Explore Wicklow's drink producers, fruit producers and forage for some delicious garnishes and make the most of Wicklow Food and Drinks this summer.
Remember to always drink responsibly.