Pasture to Cheddar the same day… read the Coolattin Cheddar story
Wicklow Naturally
Mon 16th August 2021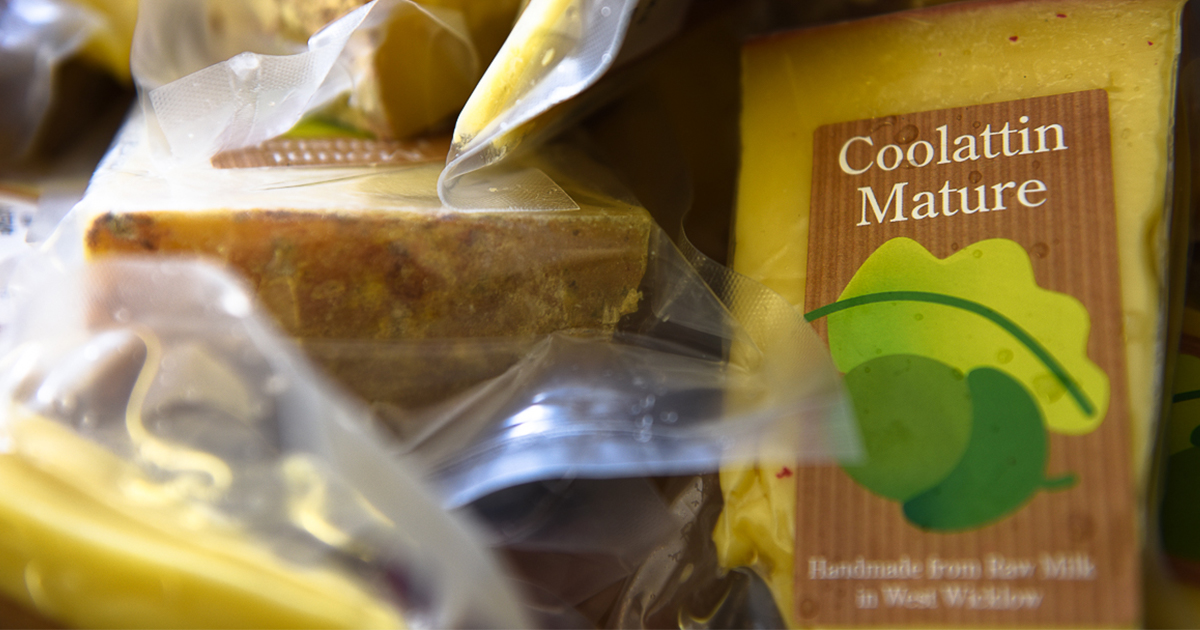 Wicklow is synonymous with great natural beauty and an unspoilt landscape. Known as the Garden of Ireland, the county is also home to some of Ireland's finest food and drinks producers who are inspired by this stunning scenery. Among these food producers are some excellent cheesemakers.
There is a huge variety on our Aislinn Cheeseboard with cheese made from cows, goats, and even sheep's milk. An aged cheddar often takes pride of place on any cheeseboard and the Wicklow selection offers 2 delicious, aged cheddars from Coolattin Cheddar.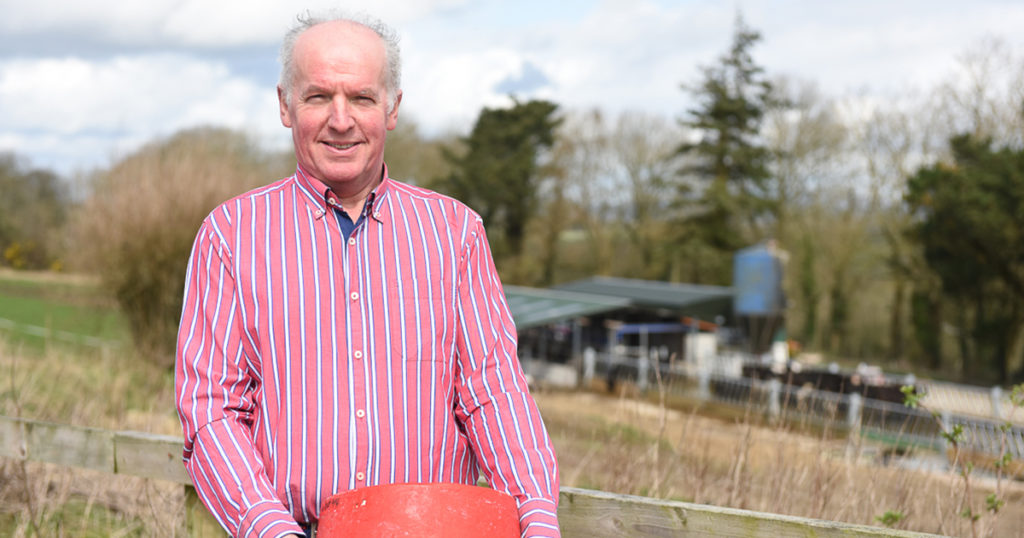 Twenty years ago, Tom Burgess realised his potential to make superb Farmhouse Cheddar. His winning combination is having full control over the cheesemaking process, from feeding the cows on grazed pasture to maturing his cheddar in refurbished cow-byres. He succeeded in making award-winning aged cheddars including his Coolattin Mature Cheddar and Mount Leinster Raw Milk Cheddar. Tom has many awards for his outstanding cheddars including Supreme Champion Irish Cheese 2015-2019. Tom's skill and passion are evident at every step.
Aged cheddar offers sophisticated and complex flavours with a wonderful texture. Add it to a gourmet sandwich with leaves from An Tairseach Organic Farm, or to an omelette made from Bourke's Eggs. A little fruity chutney on the side from The Birds and the Teas or Janet's Country Fayre complements the aged cheddar beautifully. When it comes to matching drinks with cheddar, wine has been a long-time companion of aged cheddar and the selection of wine from Wicklow Way Wines is sure to have something to work wonderfully. There is also a growing appreciation for pairing whiskey and cheese and The Powerscourt Distillery offer the wonderful Coolattin Cheddar on their Whiskey and Food Pairing Tour.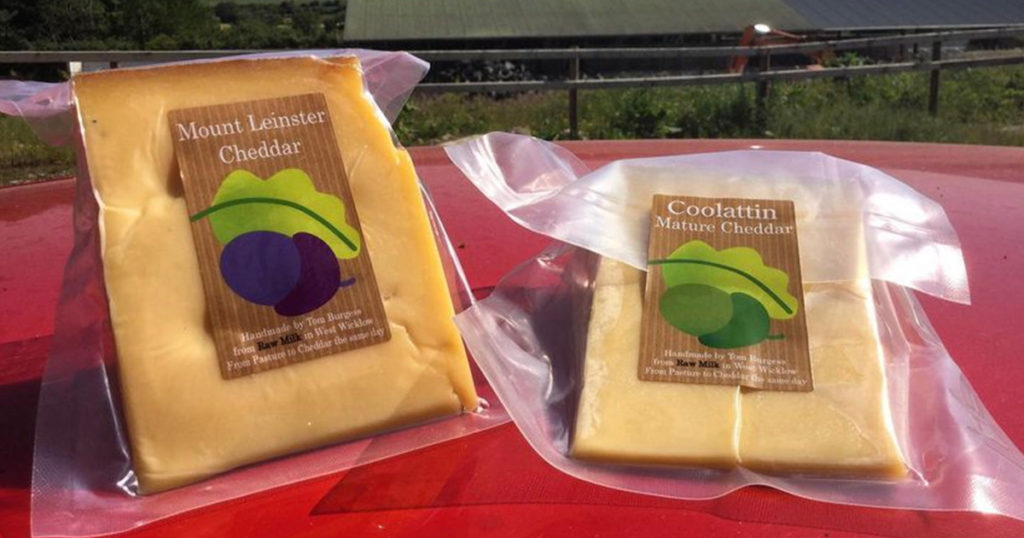 Tom has recently launched a rebrand with a range of labels that reflect the nature of the production the various ages available. 12 months, 15 months, and 18 months. Coolattin Mature Cheddar and Mount Leinster Raw Milk Cheddar are available online here and selected stockists.
Mount Leinster Cheddar Omelette
To make a delicious omelette with Mount Leinster Cheddar from Tom's beautiful West Wicklow Farm, try this simple recipe below:
Ingredients:
2 eggs
Salt and pepper
Generous knob of butter (about a tablespoon)
50g grated Mount Leinster cheddar
Method:
Whisk together the eggs until just mixed, then season.
Heat a 23cm pan over medium-high heat and add the butter and swirl to coat. As the foam begins to die down, pour in the whisked eggs. They should start to sizzle.
Shake the pan to spread the eggs evenly, then leave to cook for 20 seconds until they begin to bubble. Add half of the cheddar.
Using a spatula or fork, draw in the sides of the eggs to the centre while shaking the pan to redistribute the liquid to the edges. The omelette is done when still soft in the middle.
Take off the heat, sprinkle on the remaining cheddar and fold two edges into the middle.
Serve your omelette onto a warm plate.
Season and serve with a light salad of leaves from one of Wicklow Naturally's greengrocers such as Kelly's Fruit and Veg in Wicklow Town.
Learn more about the award-winning Coolattin Cheddar here.
#LoveDairy 
Read more in our #LoveDairy series via the below links:
Keep watching out for our #LoveDairy hashtag to learn more about Wicklow Naturally's fantastic dairy producers!