Blackberries, the perfect fruit to forage…
Wicklow Naturally
Mon 13th September 2021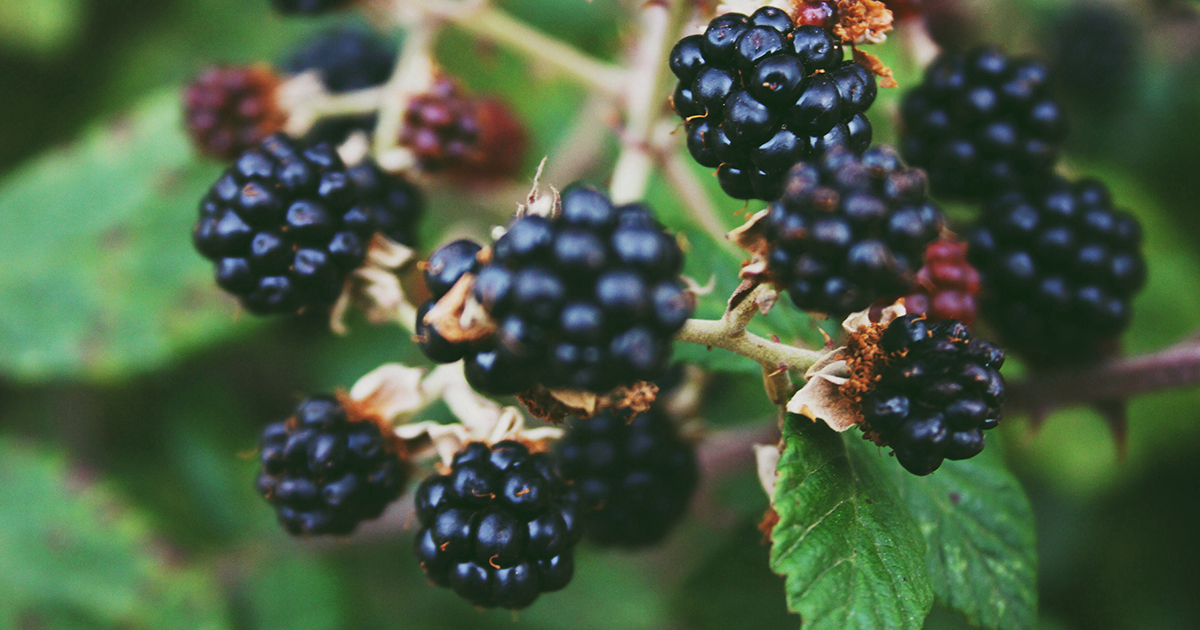 It's that time of year again when Wicklow's country lanes and hedgerows are filled with blackberries.
Blackberry picking is one of the easiest and most satisfying ways to forage wild food. An essential part of Irish country life, picking blackberries on a sunny early autumn afternoon provides a tasty, colourful and healthy ingredient for a number of food and drink recipes.
One of Ireland's most famous poets Seamus Heaney even wrote a poem about it – simply entitled "Blackberry-Picking"!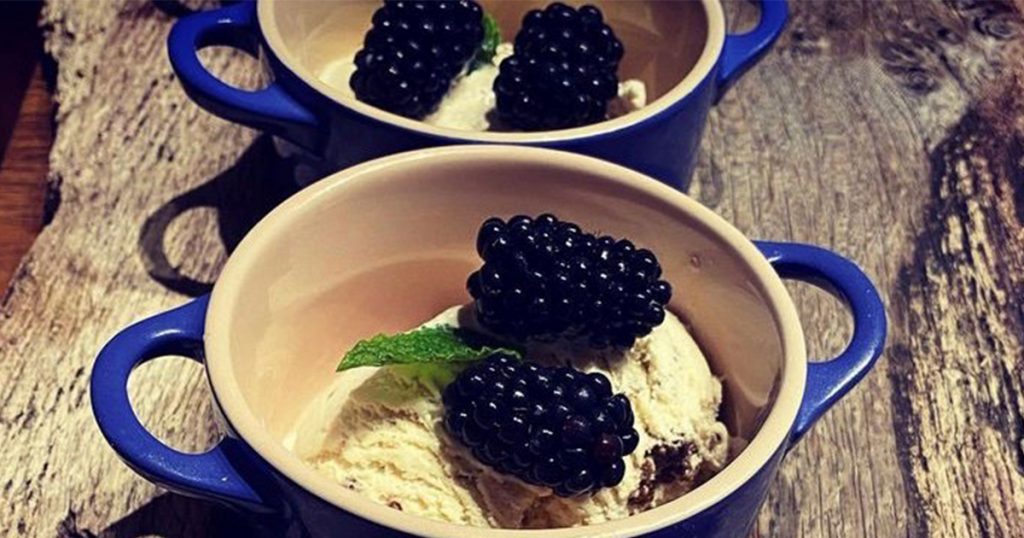 Blackberries are bursting with flavour, and are rich in Vitamin C. They can be eaten just as they are or added to crumbles or tarts, crushed into smoothies, stirred into porridge or yoghurt. They can be a simple yet delicious topping for ice cream. Blackberries can be frozen and used throughout the year but one of the best ways to preserve them is to make Blackberry Jam. Served on a piece of Irish soda bread or scone with whipped cream, Blackberry Jam offers a year-round taste of Irish Autumn.
Blackberries can be used for cocktails such as the Fercullen Wicklow Bramble – which is a twist on the classic whiskey cocktail that uses Crème de Mur (Blackberry Liquer) and muddled Blackberries with its 8-year-old Fercullen Blend from Powerscourt Distillery.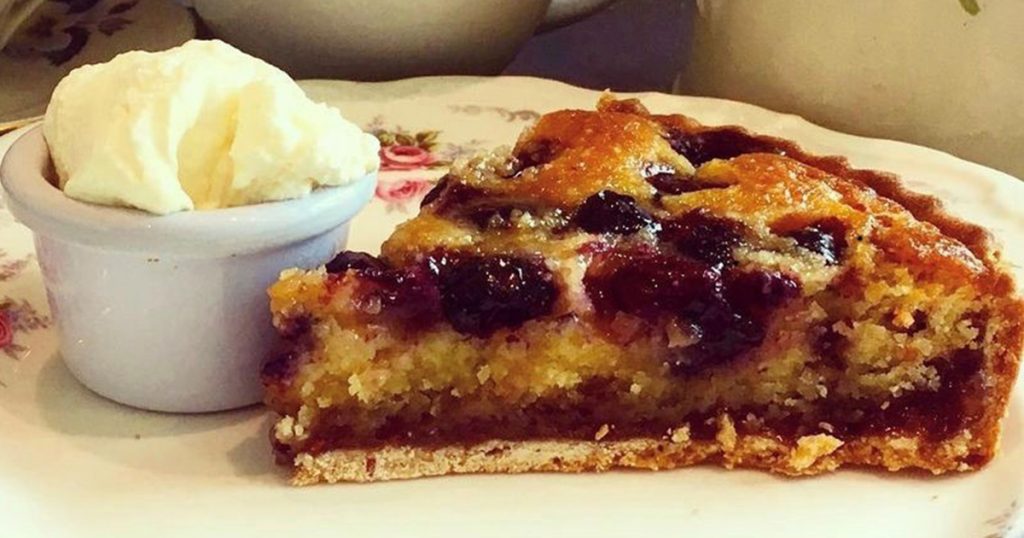 They are also the main ingredient in Wicklow Way Wines Móinéir Blackberry Wine, which captures an incredible essence of the last days of Irish summer.  This wine tastes wonderful with mature cheese such as Cooltattin Cheddar and Wicklow lamb to be found in our many butchers' shops. Or why not recreate our signature dish of Huntsmans Stew using Irish game from Wild Irish Game and pair it with Blackberry Wine.
We've included a recipe here for Blackberry Jam, but if you don't feel like making your own, or if you couldn't resist eating your foraged blackberries, our members Jamshack and The Birds and The Teas also have some wonderful blackberry preserves for your larder.
Why not indulge yourself with these fantastic recipes…
Fercullen Bramble
Ingredients:
50ml Fercullen Premium Blend Irish Whiskey
20ml lime juice
10ml sugar syrup
20ml blackberry liqueur
Soda water or blackberry soda
Blackberries and lime slice to garnish
Method:
Muddle the blackberry in a rock's glass.
Place whiskey, lime juice, sugar syrup, and blackberry liqueur into a cocktail shaker with ice.
Shake for 20 seconds and strain over the muddled blackberry and ice.
Top up with soda and garnish with lime.
Wicklow Blackberry Jam Recipe
Ingredients
8kg  Freshly picked Wicklow Blackberries
1 .5 kg jam sugar
juice and pips of 1 lemon
finger-tip size knob of butter (optional)
Method
Layer the blackberries and sugar together in a large bowl. Cover and set aside at room temperature. This helps the sugar to start dissolving. After a few hours or overnight,  give everything a quick stir, then set aside again until you are ready to start cooking.
To begin, put a small saucer in the freezer. Take a large pan ( so a preserving pan is really ideal) and tip the berries in, scraping out all the juices and any undissolved sugar. Stir in the lemon juice, then collect all the pips and secure them inside a tea-leaf strainer or piece of muslin before adding them to the pan. The pips and lemon juice help the jam to set.
Start the blackberries over low heat until all the sugar is completely dissolved, then bring to a boil and simmer for 5 mins. Turn off the heat and spoon some jam, not the chilled saucer. Once it's cool, push it with your finger. It's ready if wrinkles a little. If it's too runny to wrinkle, return the pan to the heat and boil again for  2 minutes; If it is still too runny, repeat the last step until the jam has reached the setting point.
Skim off any excess scum, then stir in the knob of butter, if you want – this will help to dissolve any remaining scum. Leave the jam for 30 mins before ladling into sterilised jars – this allows the fruit to settle so it doesn't sink to the bottom. The jam will keep in a cool, dark place for at least 6 months. Once opened the jam should be refrigerated.
For further details, check out our food and drinks experiences section here, where you will find details of our forager members. They will give detailed advice for choosing and using 'food for free'.
Always get advice from a foraging expert before making wild food recipes. There are lots of foragers offering tours who are part of the Wicklow Naturally family. For more information, visit:
Read more in our foraging series:
Photos courtesy of @santinas_irish_food_tales.