The Irish Whiskey Awards 2021
Wicklow Naturally
Sat 27th November 2021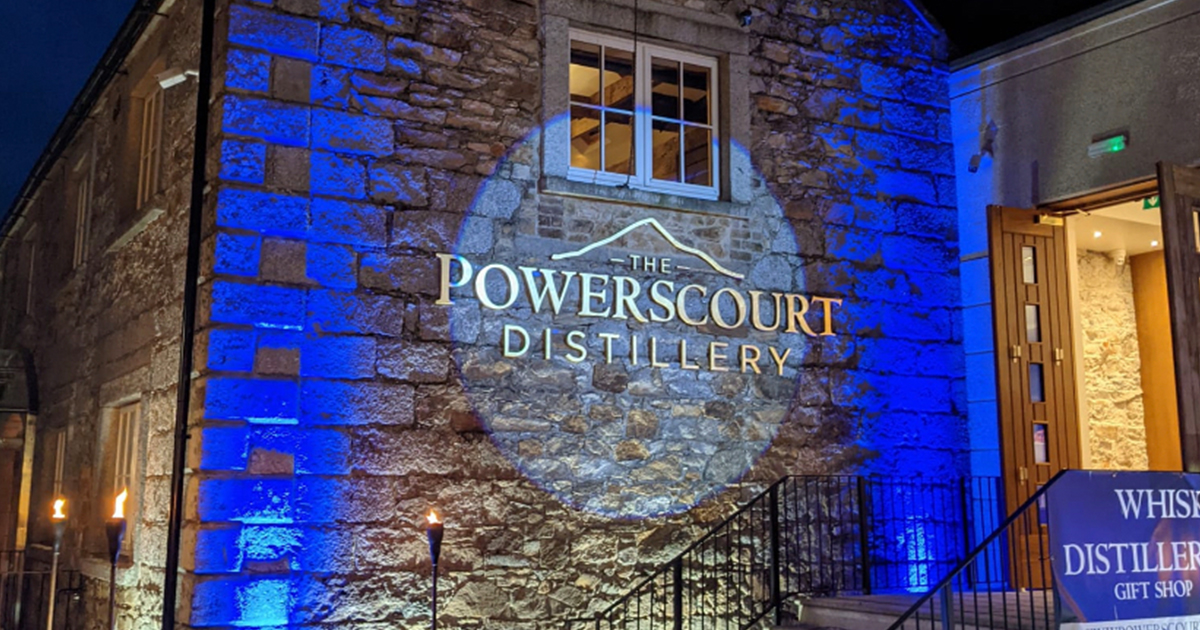 Thursday 11th November saw The Powerscourt Distillery play host to The Irish Whiskey Awards. The event, which was organised by the Celtic Whiskey Store, celebrated the best of the best in the sumptuous surroundings of The Powerscourt Distillery, home of Fercullen Irish Whiskey.
The Powerscourt Distillery team were delighted to welcome distillers from the 30+ distilleries around Ireland to their home.
Guests enjoyed a Wicklow inspired menu of Fercullen infused lamb followed by The Powerscourt Distillery's Whiskey Ice Cream and Fercullen Whiskey Chocolates. The ice cream and chocolates provide the perfect example of the kind of collaboration that exists between Wicklow Naturally members.  They are made by fellow members The Chocolate Garden of Ireland using Fercullen's 10 Year Old Single Grain. The sweet vanilla and honey notes in the Single Grain Whiskey work beautifully with the high quality chocolate and rich creamy ice cream.
Fercullen Ice Cream and Fercullen Chocolates are available to buy at The Powerscourt Distillery Visitor Centre, along with a selection of other chocolates from The Chocolate Garden of Ireland.
The Drinks Menu at the event was an even more remarkable showcase of the Wicklow Naturally producers. With every single drink on the menu originating in Wicklow and most of them produced by Wicklow Naturally members, The Powerscourt Distillery were proud to offer everything from wine to whiskey to gin, a selection of beer and ale and several non- alcoholic choices.
Wicklow is one of the few counties in Ireland that can offer such a selection and this fine example was noted by the guests from all corners of Ireland.
The offering included Móinéir Wines from Wicklow Way Wines, Glendalough Gin and Bonac Gin, beer from Wicklow Brewery and Wicklow Wolf Brewery, spritzers made with cordial from Daisy Cottage Farm, juice from Kilmullen Farm and of course a selection of Fercullen Irish Whiskey.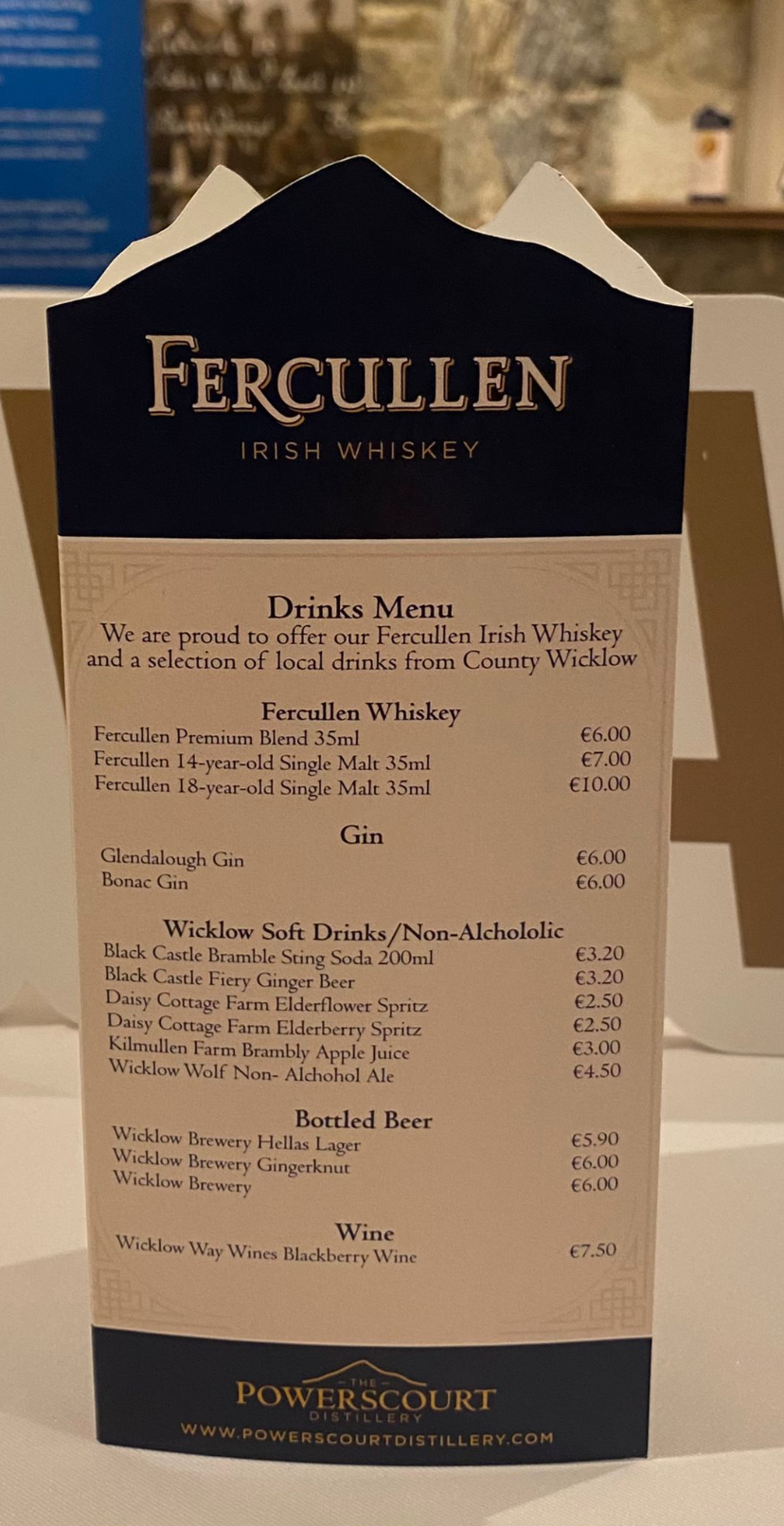 The Powerscourt Distillery were delighted to host the awards, not only to showcase the beautiful scenery and history of their stunning home but also to celebrate the wonderful food and drink produced in the Garden County. Congratulations to all of the worthy winners on the night!