Wicklow Naturally Pinsín Bar @ EcoTrail Wicklow
Santina Kennedy
Wed 13th September 2023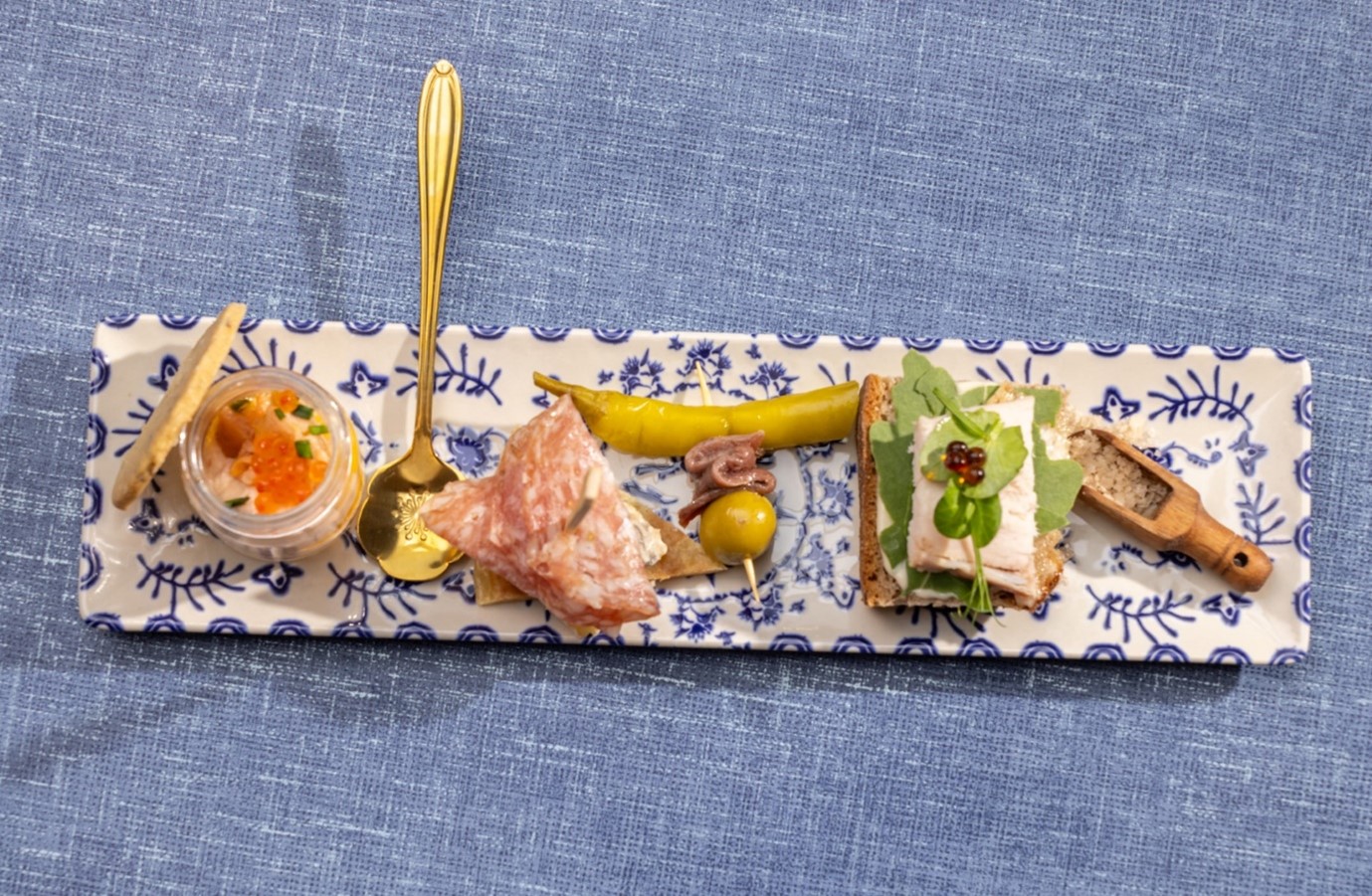 Experience the flavours of Wicklow at Ecotrail Wicklow Bib Collection on Friday, September 29th from 3:30 pm and bring your cup!
You've heard of Pintxo Bars in the Basque Region:  Welcome to Wicklow Pinsín Bar!
Wicklow Naturally, County Wicklow's Food and Drink Network is inviting participants to a very different kind of trail – an Epicurean Trail of Wicklow Flavours on registration day at Bray Seafront in the registration tent from 3:30 pm on Friday 29th of Sept 2023.
Just as runners experience the very best of Wicklow landscape on the trail – from coastline to rugged mountains and rolling hills , we would like to offer the best of Wicklow flavours, from seafood, farm-to-fork flavours and the produce of our local food and drink innovators.
Wicklow Naturally are presenting a Pinsín menu. Pinsín is the Irish word for a 'little pinch' and our Pinsíns are inspired by the Pintxos of the Basque country – delicious mouthfuls of locally sourced food, celebrating the flavours of our beautiful county.
Pinsins will include:
Locally made crackers from Avoca
Paté from Wicklow-based French chef Thierry Peurois of Le Paysan who sources his ingredients from local organic farm at An Tairseach.
Wicklow Farmhouse Cheese from the coastal pastures of Arklow where the Hempenstall family have been farming with their Fresian herd for generations.
Coolattin Cheddar from the rolling hills of West Wicklow where Tom Burgess creates his multi-award winning aged cheddar from summer milk, full of clover and natural pasture flavour.
Ollys Farm honey from beekeeper Olly Nolan who keeps his bees in beautiful locations around Wicklow including Powerscourt Estate and Killruddery and captures heather honey from his hives in the Wicklow Mountains National Park.
O'Hanlon's Herbs is an outstanding selection of fresh herbs from the picturesque fields of Glenealy
Hummus and goat cheese from Old MacDonnell's Farm just underneath the Sugarloaf Mountain
Pestos from Ebb and Flow and The Happy Pear in Greystones represent Wicklow's coastline.
Healthy Habits will supply some nutritionally dense raw food treats.
We'll also have some delicious treats from neighbouring counties, including Goatsbridge Trout from County Kilkenny, Isle of Crackers from County Wexford and Lismore Biscuits from County Waterford.
Keep room for a sweet-treats with handmade protein balls from Daisy Cottage Farm and Chocolate from the Chocolate Garden of Ireland, both from the beautiful scenic locations of West Wicklow.
BRING YOUR CUP!!!! 
Bring your own cup for a taste of some refreshing Wicklow drinks to pair with your food including Daisy Cottage Farm Elderflower and Kilmullen Farm Apple Juice.
If you would like to sample more Pinsín on your next visit to Wicklow, visit the Pinsín Bar at the Powerscourt Distillery. The Pinsín Bar is open in their Whiskey Lounge daily.
The Powerscourt distillery offers tours and tastings daily including a Whiskey and Food Pairing tour of Wicklow flavours. Tastes of Wicklow Naturally food and drink are also on offer at Killruddery House, Avoca Powerscourt, Russborough House, Wicklow Brewery, Wicklow Wolf Brewery, Wicklow Way Winery and many other visitor centres throughout Wicklow.